School Info
Tyrone Oates
Interim Principal
tyrone.oates@k12northstar.org
Address
3750 Geist Road
Fairbanks, AK 99709
School Hours
Students: 7:45 am - 2:15 pm
Office: 7:15 am - 3:15 pm
Announcements & Upcoming Events
Class of 2015 Graduation Day information
Senior Graduation Information:
Senior Breakfast 8:30-10:30 (commons at Hutch)
Graduation Practice 11:30-1:30 (MANDATORY @ Carlson Center
Graduation 7pm (Seniors arrive NO LATER then 6pm)
2015 Graduations: LIVE Streaming
High school graduation ceremonies held at the Carlson Center will be available to view on GCI channel 1, channel HD 999, via live streaming, and on video on demand the day after the event.
Thank you to GCI for providing this service for our students and families.
New Hutchison High Principal
The Fairbanks School District is pleased to announce Robyn Taylor has been hired as the principal for Hutchison High.
Taylor will be the new principal at Hutchison High starting in the 2015-16 academic year. She has a Master of Education in Human Resources Training and Development, as well as an Education Administration Endorsement and a Superintendent Endorsement. Taylor has taught at the high school level and has eight years of experience in district leadership, serving as an assistant principal, principal, and assistant superintendent.
"Hutchison High School provides students with a unique opportunities to gain college and career-ready skills in specific career cluster areas," said Taylor. "I'm looking forward to working with staff and students to help the school continue to achieve success in academics and activities."
Hutchison math teacher Amy Brown wins Fairbanks Teacher of the Year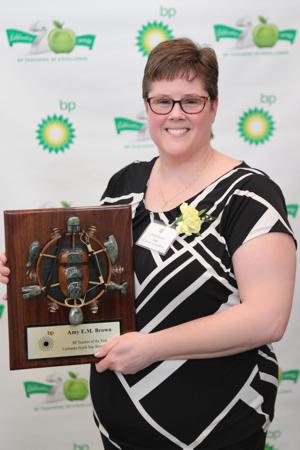 Amy Brown, a math teacher at Hutchison High School, has been named the BP Fairbanks North Star Borough Teacher of the Year.
The teacher of the year award recognizes teachers in Alaska who have made outstanding contributions to education and their communities. Brown was among six teachers in the Fairbanks North Star Borough School District to be honored as BP teachers of excellence.
Read full article
Tech Prep Forms
Want College Credit for Hutch Classes?
CTC offers extremely cheap college credit for many classes at Hutch. Steps to get your credit:
Download the files to the right to see if your class qualifies.
Fill out the form
Write a Check for payment of Credits
Mail form to address listed on form
NOTE: Do not bring the form to HHS, you must mail it directly to the university.
Fairbanks robotics team takes home first place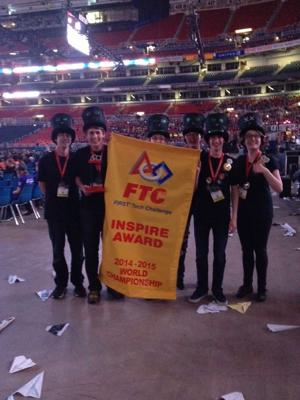 FAIRBANKS — If you spend any time around robotics, you have probably heard of Schrodinger's Hat.
This is a team of young people from Fairbanks that not only has excelled at robotics but also shared their know-how with others.
Read full article
Purchase your Yearbook Online Now!
Use THIS LINK to purchase your yearbook online with just a few clicks of the mouse.
Application for Hutchison
Looking to enroll at Hutch for the 2015-2016 school year? Use the applications below to get started.
Hutchison Staff 2014
Use THIS LINK to check out the staff, including access to staff websites, for 2014
SPORTS PHYSICAL
PLEASE, PLEASE, PLEASE, If you need a sports physical to play ANY sport that you are interested in; GET YOUR PHYSICAL over the summer. This alleviates a lot of headaches for you, parents & coaches! If you get a physical NOW it will last you throughout the whole year. If you come prepared with your physical paperwork on the first day of practice, you are good to go. Otherwise you will have to miss vital practices until your Coach has your physical in hand. Be PROACTIVE........get your physical now.
2014-2015 Student Planner Now Available.
Attached you will find the planner for the year.